The Team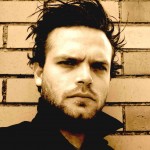 David Hansen (Director) has worked extensively as a director, writer, cinematographer, editor and media lecturer.

David's 2011 film, Anija (48 minutes), was shot in North-East Arnhem Land, Australia, and uses Anindilyakwa, a local Indigenous language, as its base. Anija was awarded the 2011 ATOM award for Best Indigenous Resource.
In 2007, David worked as a Director's Attachment on Baz Lurhmann's Australia and in 2009 David's film, Blowback, premiered at the Sydney Underground Film Festival and was awarded Best Political Film by a panel of industry judges. In 2005, David was awarded Best Documentary from Film Victoria for his documentary High Infidelity, which was also a pre-selection finalist in the 2006 ATOM awards. That same year he was awarded Most Outstanding Graduate Diploma Student (as dux of the School of Film and Television, at the Victorian College of the Arts, Australia).
In 2012, David completed a Master of Arts (by research) at AFTRS, focusing collaborative techniques for devising film with community groups. David's experience in working with community groups has taken him across outback South Australia, remote areas of the Northern Territory, regional and urban areas of NSW, to London, England, Canada and most recently Sri Lanka. He has worked with many groups including, young people, ex-offenders, migrants, remote Indigenous communities and adults.
In 2014/5, David worked with a remote village in Sri Lanka to devise a major film project, Kasippu, for health promotion purposes. His short film, Slingshot, won 'Best Australian Short Film' (Academy Accredited®) at Flickerfest, the 'Audience Award' at Shorts That Are Not Pants in Toronto, was nominated for a 'Special Jury Prize' at Raindance and it screened at the BFI London Film Festival, Melbourne International Film Festival, Adelaide Film Festival and Sydney Film Festival.
Contact: info@theperfectworld.com.au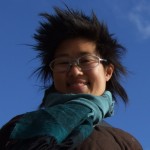 Dr Kylie Lee (Producer) has produced several films in remote NT Aboriginal communities, is an NHMRC Post doctoral Research Fellow and senior lecturer at Sydney Medical School at the University of Sydney in Indigenous substance misuse. In 2005, she received an Australia Day award for her work in establishing the East Arnhem Short Film Festival. Kylie has a PhD on heavy cannabis use in Aboriginal communities in Arnhem Land (NT).
Contact: info@theperfectworld.com.au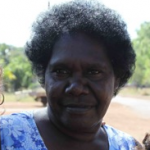 Muriel Jaragba (Executive Producer) has been an Aboriginal Mental Health Worker for over 10 years. An Anindilyakwa woman, she lives and works with her people on Groote Eylandt in Arnhem Land in the Northern Territory and is based at the clinic in Angurugu. In addition to her clinical work, Muriel also participates in research and health promotion. In 2011, Muriel won 'Health Worker of the Year' at the Deadly Awards, an achievement that recognises her commitment and dedication to improving health outcomes for her people.